Foresight
The Future of Food and SDG2 Workshop
"Global Futures – Geneva Perspectives"
Accelerating the contributions of Local Food Systems
and Global Supply Chains.
Helen Kerr is participating with UN agencies and others
at the World Meteorological Organization in Geneva.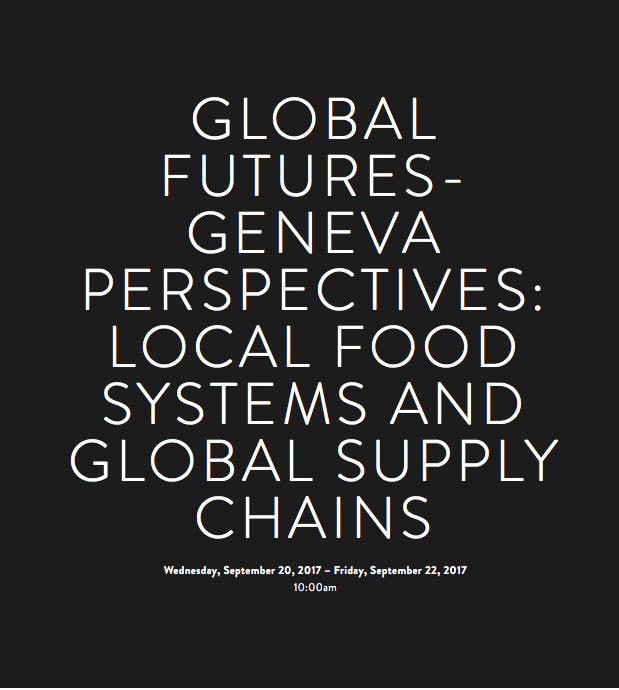 Concerned by the increasing complexity and scale of the challenges facing humanity in the 21st century, business leaders, think tanks and academic institutions, governments and inter-governmental organizations, international NGOs and influential citizens have recognized the limitations of existing analytical tools and techniques, even systems and structures.
Geneva represents a unique concentration of experience and expertise in relation to policy-relevant research and programming for many of the Sustainable Development Goals. However, there are few opportunities ("safe spaces") for inter-agency collaboration to leverage the benefits of specialization in collective intelligence and co-creation, incorporating the best of innovations in technology and financing – for the common good.
The 3-day exercise is expected to look at the complex problems of food and agriculture systems across the globe today. Major issues include Food Security, Economic Growth, and Disparity, "Big Food", Climate Change and Conflict.
Helen Kerr was asked to participate in the sessions as a leading Foresighter after her presentations on Strategic Foresight in Finland and Belgium earlier this year. The UN recently released a report on The Future of Food and Agriculture: Trends and Challenges, and The Food Crises of 2017.
ABOUT FORESIGHT
Foresight does not predict the future. Rather, Foresight enables practitioners to explore plausible futures informed by current trends and trajectories as well as emergent "distant" signals of change to plan for or manage risk for futures that are probable.
Foresight refers to a range of practices, methods, tools, and techniques that help organizations actively explore, shape 
and manage the future. This includes understanding key drivers of change, horizon scanning, scenario development and the mapping of implications of change on specific businesses, projects or contexts.