Thinking: DOCUMENTARY
Great Minds of Design
Helen Kerr and her work at KerrSmith.
Helen Kerr and her work at KerrSmith are the feature of this documentary. The series on designers and their ideas was broadcast on CBC Television.
Click here to watch a clip of Helen Kerr on the Design Process.
Everything from a cereal box to a skyscraper starts with a design. Great Minds of Design follows a wide variety of designers as they complete a project. What alternate forms of energy can be used? How can a building be structured to promote efficiency? How has printing technology evolved? What are the design motivations of a street artist? How do exotic cultures sustain themselves?
The creative personalities of designers and their innovative ideas drive the series. Each episode follows a different design process from concept to completion. We discover a new creation directly from its maker as it happens; learn about a different design medium and its history; and meet the visionary people behind everyday objects and ambitious ideas.
Great Minds of Design features everyone from computer-aided industrial designers to street artists, and designers whose work becomes quite conceptual. Themes that unite these visionary forces vary from their desire to create something that is functional and aesthetically pleasing, to finding solutions to human problems, social issues, or groundbreaking improvements to previous designs.
---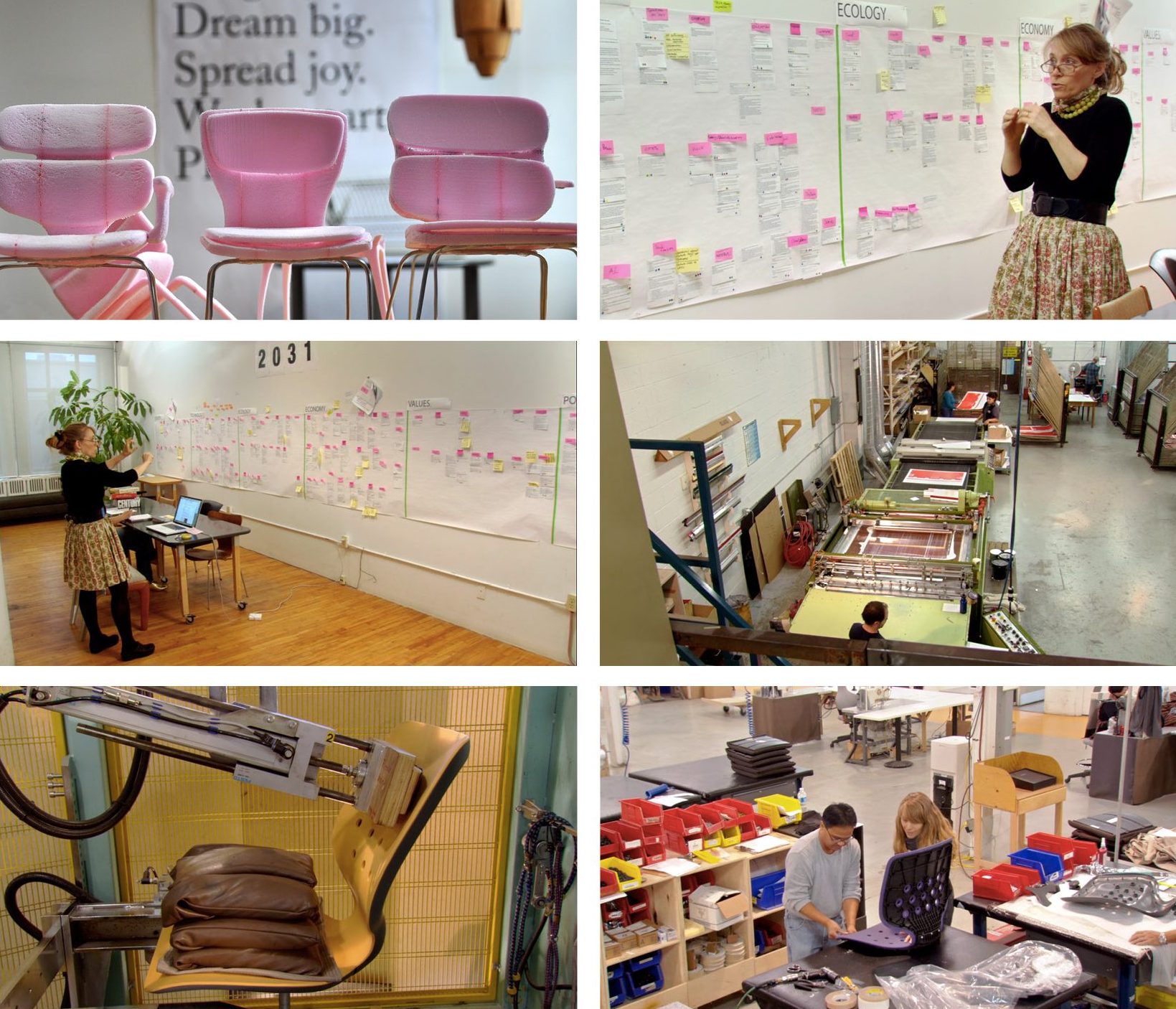 ---
Helen Kerr
Helen Kerr leads product and system development with a focus on research and strategic innovation. From the complex realm of healthcare, to relevant sustainability issues, and the intimate study of how we eat, her insights and design direction guide clients to realize business ideas as fully integrated solutions. For more than 20 years, Helen has collaborated with her team to deliver complete brand experiences. She is an Associate Professor in graduate studies at OCADU. She has applied her foresight capabilities to government policy both federally and provincially and is often sought as a lecturer, juror and conference speaker. She has been recognized at the highest level by IDSA and Phaidon Press.
Helen Kerr has earned the trust of an extraordinary range of clients. Kerr has gained a reputation for innovative, influential and effective work by integrating planning, strategy and commercialization to create results that are directly beneficial to short and long-term client goals. Kerr's impressive expertise ranges from large strategy and "Horizon Scanning" projects through to trend analysis, knowledge of materials, manufacturing and tooling, retail expertise, logistics design, quality control, sourcing and sustainability audits.
---